Mt. Calvary baptist church OF PALM COAST
And they should know we are Christians by our LOVE!!
Mt. Calvary involves it's members in a multitude of activities. Check out our calendar and see what we have going on! More importantly, join us for a worship service or an event! We welcome you.
Congratulations Deacon and deaconess wright
"To bring people to Jesus and membership in His family; develop them to Christ-like maturity and equip them for ministry in order to magnify God's name."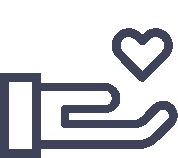 "Honor the LORD with your wealth, with the first fruits of all your crops; then your barns will be filled to overflowing, and your vats will brim over with new wine."