Mt. Calvary baptist church OF PALM COAST
The Department of Health is now administering the COVID-19 vaccine to persons age 18 and older. Mt. Calvary Baptist Church is accepting 1st shot appointments for Tuesday, April 13 only. The 2nd shot will be administered at another Palm Coast location to be determined by the Department of Health. Please call the church office on 386-447-5719 no later than Thursday, April 8, if you are interested.
And they should know we are Christians by our LOVE!!
​
In loving memory of Sis. Regina Roberta Webb. Devout member of Mount Calvary Baptist Church, we will remember her life as a testimonial to faith, perseverance, kindness and laughter.
​
"One day at a time, this is enough. Don't look back and grieve over the past for it is gone. Do not be troubled about the future, for it has yet to come. Live in the present and make it so beautiful that it will be worth remembering."
​
A Home Going Service will be held in the Sanctuary on next Wednesday, April 14, 2021 at 10:30AM. Social distancing will be observed, and there will be no Repast.
​
The family suggests that in lieu of flowers, a memorial contribution may be sent to
Mt. Calvary Baptist Church of Palm Coast, 75 Pine Lakes Pkwy, S. Palm Coast, FL 32164
OR a donation can be made through the Church's website: www.mtcalvarypc.org on behalf of Sister Regina Roberta Webb.
OR NAACP, America Cancer Society On behalf or Sister Regina Roberta Webb.
​
Please keep the Webb family in your prayers.
Mt. Calvary's 2021 Spring Revival Month
Theme: "Take Courage My Soul"
Theme Scripture of the Week
Isaiah 46:10T
​
Wednesday , April 14, 2021
6:15 PM
​
Speaker Reverend Dr. Marilyn Monroe Harris, D.Min.
Teaneck, NJ
​
Join Us on Zoom;
Meeting ID: 4497575748
Passcode: 04092006
"To bring people to Jesus and membership in His family; develop them to Christ-like maturity and equip them for ministry in order to magnify God's name."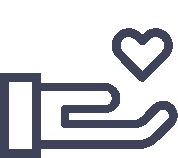 "Honor the LORD with your wealth, with the first fruits of all your crops; then your barns will be filled to overflowing, and your vats will brim over with new wine."